HEALING Begins with Sanctification of the Heart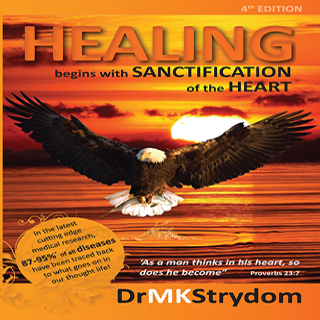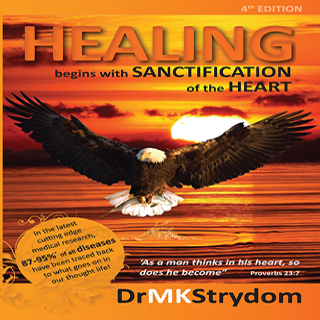 HEALING Begins with Sanctification of the Heart
ISBN: 9780797443754
FORMAT: PDF
PRICE: $0.00
*Prices indicated are in Singapore dollars and exclusive of 7% GST.
Healing Begins with Sanctification of the Heart
The purpose of this book is to take the mystery out of disease. Dr. Strydom explains in simple language why you have a disease, how it developed and what it is going to take to get well.
Experience a new frontier in medicine as you embark on a journey into science, anatomy and the physiology of your body as well as the Bible. Latest cutting edge medical research confirms what the Bible said about health and disease thousands of years ago and is proving to be more scientifically accurate in the area of disease than medicine has been in the past 60 years!
Discover the foundation of all diseases through insight into the spiritual, psychological and physical mechanisms that produce disease.

God's perfect will is actually not healing. His prefect will is that you don't get sick.

Thousands of people who were on death's doorstep are completely well today due to the application of these biblical principles.
Contents
Part 1 - Your Thought Life
INTRODUCTION – WHAT THIS BOOK IS ABOUT AND HOW TO USE IT
ESSENTIAL BACKGROUND KNOWLEDGE OF DISEASE FROM A MEDICAL PERSPECTIVE
A Few Facts About Your Amazing Brain
What is memory?
Important Areas of the Brain
How a Thought Forms And Becomes Toxic
The Heart Brain
Part 2 - God's Principles of Eating, Sleeping and Rest
Part 3 - A General Approach to Ministry for a Person with a Disease
A Journey Through the Bible to Explore the Connection Between Sin and Disease
The Condition for Healing is Repentance
Conviction vs Condemnation
Most Diseases Are A Result Of Sin and Separation On One Of Three Levels
Breakdown in Relationship with God
Breakdown in Relationship with Self
Breakdown in Relationship with Others
The Importance of Obedience and Your Love Walk
God's Perfect Will is Not Healing, His Perfect Will is that You Don't Get Sick
Renew Your Mind!
You've Got To Know the Word!
Protection from Physical Trauma and Disease Comes From Obedience
I'm Not Painting All People with One Brush
The Principle of Healing Illustrated
You Need to Repent from the Heart
What if the Disease You are Suffering From is not Mentioned in this Book?
Part 4 - Specific Diseases
AUTOIMMUNE DISEASES
ALLERGIES - Asthma, Hayfever (Allergic Rhinitis and Allergic Conjunctivitis), Skin rashes, Atopic Dermatitis (Eczema), Hives, Urticaria, Food. Allergies and Multi-chemical Sensitivity and Environmental Illness.
ADDICTIONS - Alcoholism, Smoking, Illegal Drugs, Prescription Drugs, Pornography, Promiscuity, Gambling, Excessive Overeating and Addictive
Relationships.
ABUSE AND VICTIMIZATION
PROBLEMS WITH WEIGHT GAIN, EXCESSIVE OVER EATING, ANOREXIA, BULIMIA AND THE FALLACY OF DIETS
CHRONIC FATIGUE, LETHARGY AND EXHAUSTION
FLU AND THE COMMON COLD, SINUSITIS
BACTERIA, PARASITES AND FUNGAL INFECTIONS - Including TB, Bilharzias, Malaria and Candida
NON-BACTERIAL INFLAMMATION
HIV/AIDS AND OTHER SEXUALLY TRANSMITTED DISEASES
CANCER
Part 5 - Overview of the Whole Teaching