Episode 12 & 13 - Lessons on Making Positive Changes and Steadfastness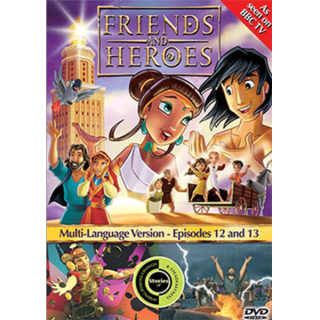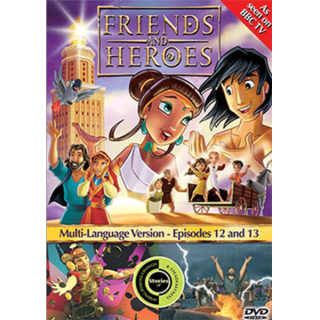 Episode 12 & 13 - Lessons on Making Positive Changes and Steadfastness
5051347410064 / DVD - $19.90
*Prices indicated exclusive of 7% GST
Soundtracks and Subtitles available:
English, Chinese (Mandarin), Hindi, Korean, Arabic, French, German, Portuguese, Russian, Spanish plus English - Audio Description for the Blind.
Episode 12
In No Way Out, Macky and his family have left Alexandria and sought safety out in the desert. But news from Sollie takes our heroes back to the city, where they encounter an old adversary who has learnt some important lessons. The story of Jonah and the Big Fish and the Parable of the Prodigal Son show our friends how important it is to be obedient, and to strive to make positive choices.
Episode 13
In No Turning Back, with Samuel imprisoned and Caleb injured, Macky, Portia and the gang devise a scheme to use storm rainwater to flood the palace jail, hoping to force the guards to open the jail doors. Portia is given worrying news by Tiberius, and Macky reaches one of the most important decisions of his life. Our friends retell the stories of Elijah and the Prophets of Baal and the First Pentecost, which help them understand the true value of steadfastness and of God's inspiration.
If you wish to order this item from us, you may call us during office hours at (65) 6292 7238 or email us at marketing@alby.com.sg